Would Prolotherapy Work For Me?
This treatment is useful for many different types of musculoskeletal pain. It helps overstretched joints (i.e. the hip that continues to hurt with regular yoga, or the back that responds to an adjustment, but then goes right out again), fibromyalgia, repeated dislocatons, back pain (especially those with normal xray and mri), neck pain, arthritis pain [the NIH (National Institute of Health), in their recent article on osteoarthritis reports that one of the possible causes of the pain of arthritis is looseness in the tendons and ligaments supporting the joint], joint pain after arthroscopy and after broken bones have healed, tennis elbow, shoulder pain, hand pain with or without arthritis, and loose ankle joints that repeatedly sprain.
Far and away the most successful use has been in the treatment of those very under-diagnosed patients who have loose joints. This looseness often results in chronic pain and instability. This is called hypermobility. Doctors are now finding that looseness is often the cause of the unknown specific pains of fibromyalgia patients. A recent study of prolotherapy done on patients with fibromyalgia showed significant improvement in pain in those patients. Lastly, it has been shown to be helpful in ACL and labral tears.
Most Medical Doctors don't recommend prolotherapy simply because they don't know about it. Once they really understand that this is safe, effective, and often able to get their patients off drugs and avoid surgery, they wholeheartedly support it.
Prolotherapy can be helpful in all joints, with the exceptions of those that have had artificial joints, or those in an area that is not safe or accessible for a small needle to go. Also, I do not give prolotherapy in the spine to any patient on blood thinners.
Sometimes one treatment is enough, but more often, multiple treatments are necessary, depending on the severity of the problem and the length of time it has been troubling. 
In order to decide if you would be a candidate for prolotherapy, you will need to call our office and arrange an appointment for an evaluation. If your story is complicated, please arrange a one-hour evaluation, if it is simple, please arrange a thirty-minute evaluation.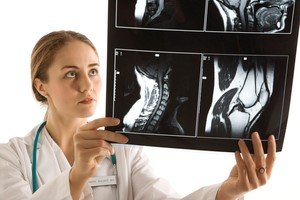 Call us to schedule:
Novato: (415) 506-4907
250 Bel Marin Keys Blvd, Suite 1
Novato, CA 94945
Santa Rosa: (415) 866-9444
95 Montgomery Dr, Suite 222
Santa Rosa, CA 95404